PSHE
We have started using Jigsaw - A mindful approach to teaching PSHE to deliver our Personal, Social and Health Education.
Jigsaw PSHE is a comprehensive and completely original Scheme of Work for the whole Primary School from Nursery through to Year 6. It brings together PSHE Education, emotional literacy, social skills and spiritual development in a comprehensive scheme of learning.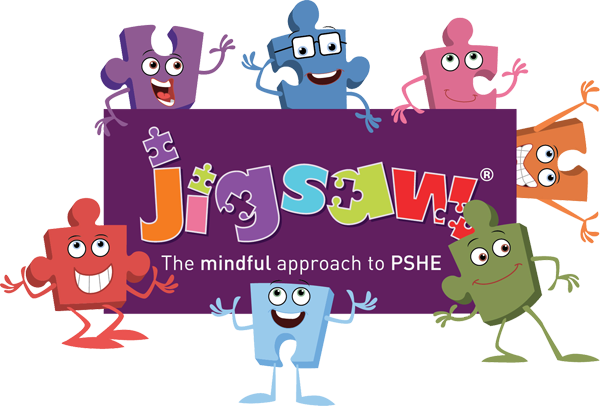 SMSC (Spiritual, Moral, Social and Cultural) development opportunities are mapped throughout. All of these pieces of learning are brought together to form a cohesive picture, helping children to know and value who they are and understand how they relate to other people in the world.
The scheme is organised into 'puzzle pieces'. Every year group studies the same Puzzle at the same time allowing for whole school themes and the end of Puzzle activity. Each year group is taught one lesson per week and all lessons are delivered in an age- and stage- appropriate way so that they meet children's needs.
The Puzzle pieces we will cover this term are:
Being Me In My World covers a wide range of topics, including a sense of belonging, welcoming others and being part of a school community, a wider community, and a global community; it also looks at children's rights and responsibilities, working and socialising with others, and pupil voice.
Dreams and Goals aims to help children think about their hopes and dreams, their goals for success, what personal strengths are, and how to overcome challenges,
via team work skills and tasks. There is also a focus on enterprise and fundraising. Children learn about experiencing and managing feelings of pride, ambition, disappointment, success; and they get to share their aspirations, the dreams and goals of others in different cultures/countries, and their dreams for the world.
In the light of the new guidelines coming into affect in April 2021, we are currently reviewing our Sex and Relationships Education Policy. There will be some consultation on the new compulsory sections of relationships teaching before those sections are taught.