Music
At South Lake, we value music as a powerful and unique form of communication that can truly enrich children's lives. We believe that music has the power to improve mental health and wellbeing, whilst supporting academic achievement in the core subjects. We encourage children to participate in a range of musical experiences both within the classroom and collectively as a school. Our aim is to provide a high quality music education that inspires pupils to develop a love of music, whilst increasing their self-confidence, creativity and sense of community.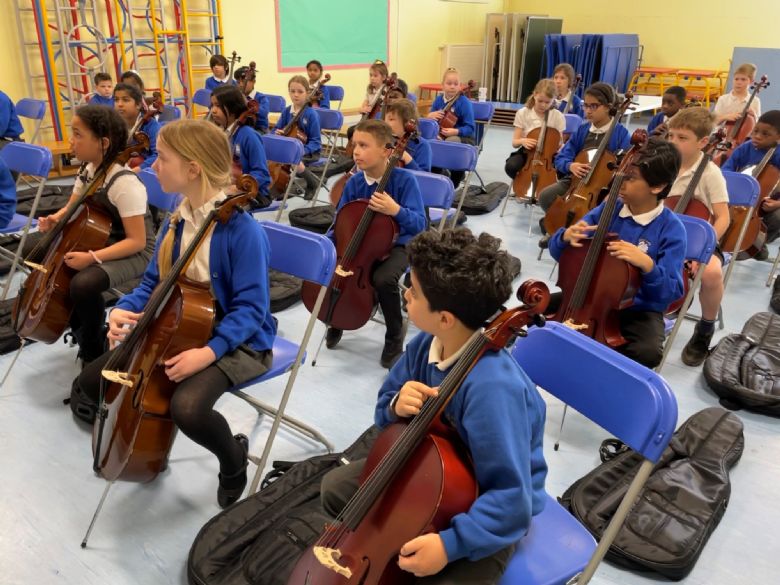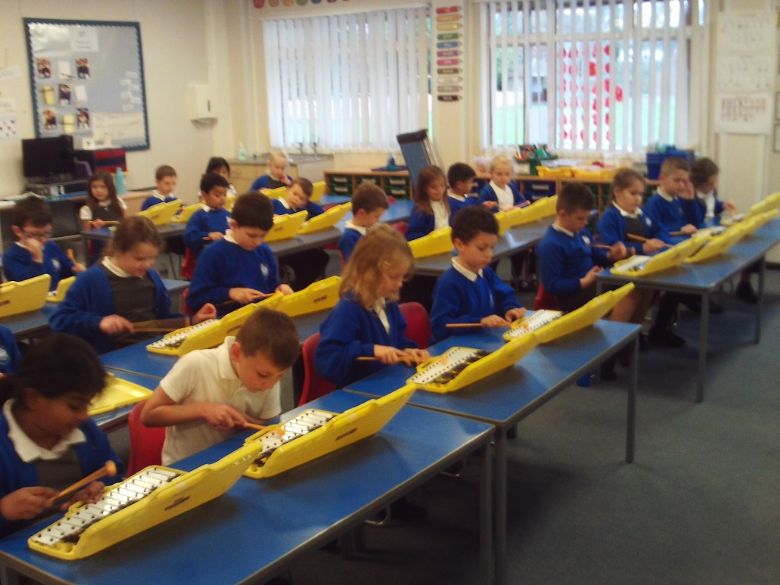 Our Music curriculum is centred around three strands of Music:
Listening & Appraising
Performing
Composing
Through our Listening & Appraising curriculum, children develop an understanding of Music history through in-depth studies of the genres:
Theatre Music
Music to Dance to
Pop Music
Vocabulary linked to the inter-related dimensions of music is introduced and built upon each year, as children are encouraged to describe what they are hearing by using key musical vocabulary (e.g. pitch, dynamics, tempo, texture, timbre).
Performing: singing & playing
Singing is a hugely important part of the musical culture at South Lake. We take part in weekly singing assemblies where the focus is on singing for pleasure as well as improving technique. In addition, we organise regular 'flashmobs' where the children and staff come together to sing a song together, spontaneously.
In the classroom, children are taught to perform using their voices and a range of instruments, including unpitched percussion and glockenspiels, following the Charanga scheme of work.
In Year 4, children are given the opportunity to learn an instrument with specialist teachers from Berkshire Maestros, including a performance for their parents.
Children are taught to improvise and compose their own pieces of music, both in groups and individually, through their regular Music lessons.
In addition to classroom Music lessons, children are offered opportunities to participate in extra-curricular activities. Our Key Stage 2 choir proves to be highly popular each year, with plenty of performances throughout the year. Past performances have included the Royal Albert Hall, Reading Hexagon and the Woodley Festival. We also celebrate the music successes of our children through an annual Summer Showcase, which allows children to share their talents in front of an audience.