Design Technology
At South Lake Primary School, we aim to ensure that our children gain the knowledge to think, speak and act like a designer, a constructor and evaluator. We teach the children how to use their creativity and imagination to design, make and evaluate products that solve a problem or fit a design brief. In doing this, we equip the children with problem-solving skills, and increase resilience whilst drawing on a broad range of subject knowledge.
The key Design Technology skills and concepts are:
Master practical skills.
Design, make, evaluate and improve, all the while acquiring an understanding of the technical knowledge around their designs and creations.
Take inspiration from designs through history.
In Year 1 the focus is on completing a variety of creative and practical activities while drawing on design skills. In Year 1 the children make sliding pictures, using cardboard and fabric to make puppets. In doing this the children use a variety of materials, such as different textiles and make use of different tools and equipment. The children learn practical skills, such as cutting, shaping, joining and finishing to make levers and slides. There is an emphasis on teaching the children to ask themselves, how could I improve their product? In Cooking and Nutrition, the children learn to cut, peel and grate various fruits and vegetables.
In Year 2 the focus moves onto acquiring more technical knowledge, as the children learn to build structures, such as a bridge and vehicle. They also explore the use of mechanisms, by making their own axis and chassis, by drawing and then evaluating their product. They learn how to make changes to their design and make it a more stable structure. In Cooking and Nutrition, they learn the basic principles of healthy eating and understanding where food comes from, by growing their own vegetables and fruit.
In Year 3 the focus is on creating things that are inspired by more in depth research. The children must design products based on research that they complete and come up with cross-sectional drawings, as well as annotate their designs. They expand on their key stage 1 knowledge and skills and make an aqueduct, a puppet show as well as a pencil case. In doing this they rely on different materials and select from a range of tools and equipment to complete the task. In Cooking and Nutrition, they design a healthy and balanced pasta based meal, drawing on their Science knowledge of food groups.
In Year 4 the primary focus is teaching the children to understand and how to use mechanical and electrical systems in their products. The children design a product for their use that includes a lever and linkage system. They also design a torch, and ultimately rely on computer aided designs to complete the making of the product. In Cooking and nutrition, the children design a vegetarian savoury meal centred around seasonality.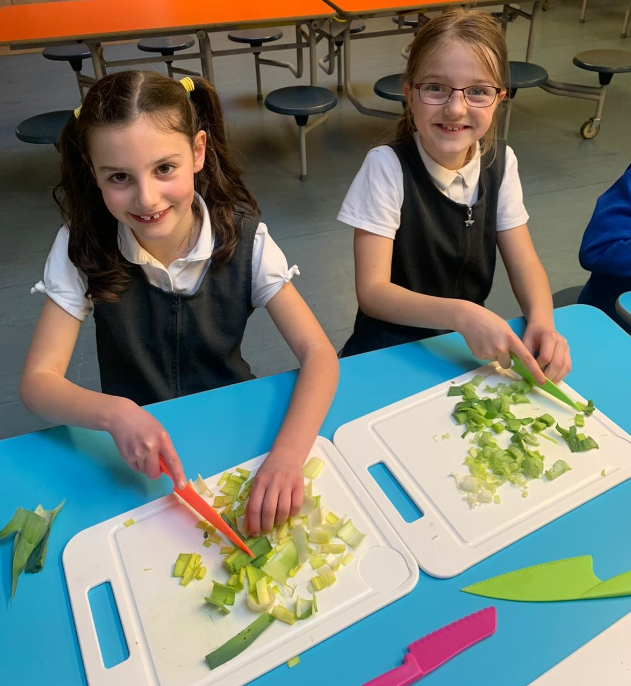 In Year 5 the children continue to build on their knowledge of mechanical systems. They make cam toys and a Victorian puppet show. Both draw on a variety of tools and equipment, as well as a great selection of materials. In Cooking and Nutrition, the children design a menu, drawing on the food that the Mayans ate. This involves a great deal of research, and it draws on the History that they have learnt about the Mayan culture.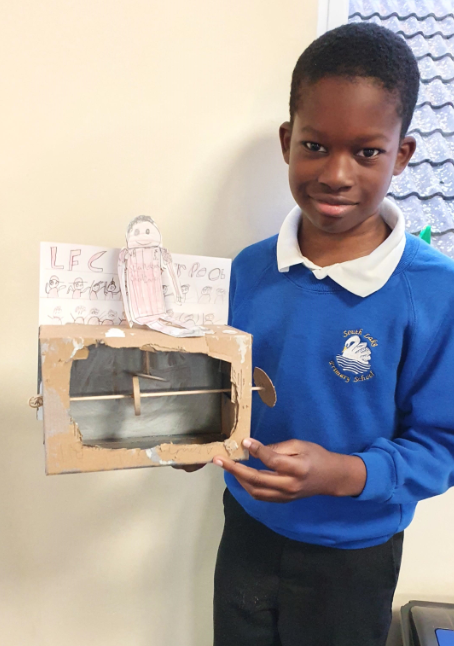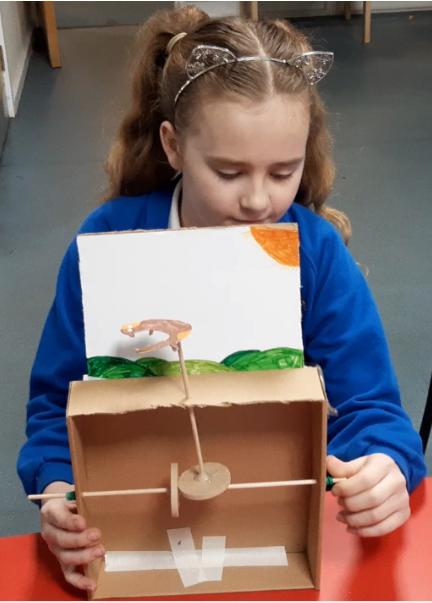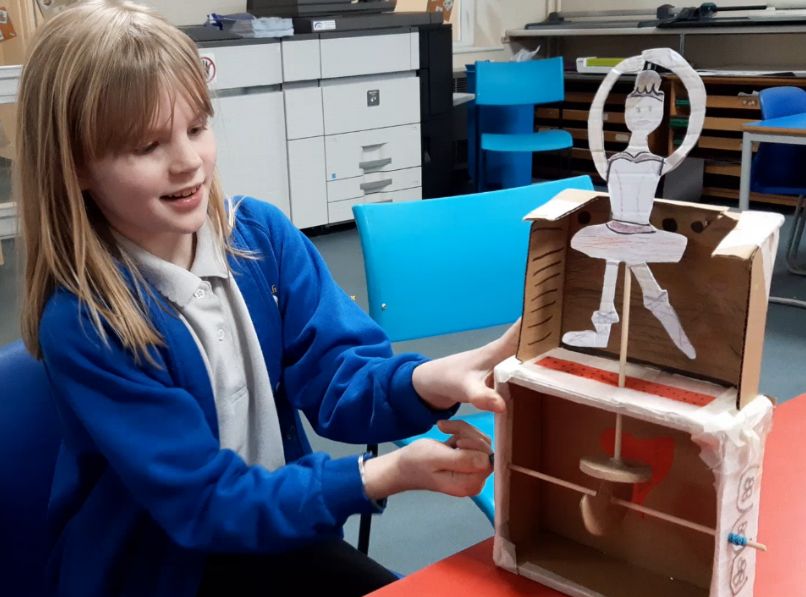 n Year 6 the focus is on an interdisciplinary approach to Design and Technology as the skills acquired become integrated across all designs. The children complete tasks in a broad variety of contexts; from designing Greek sandals, to Gingerbread houses, as well as making their own biomes and a wartime teddy. The making of all these items involves a great deal of research and the children develop their ideas through discussion and sketches. In Cooking and Nutrition they make carrot ration buns, building on their history topic of World War II.