Computing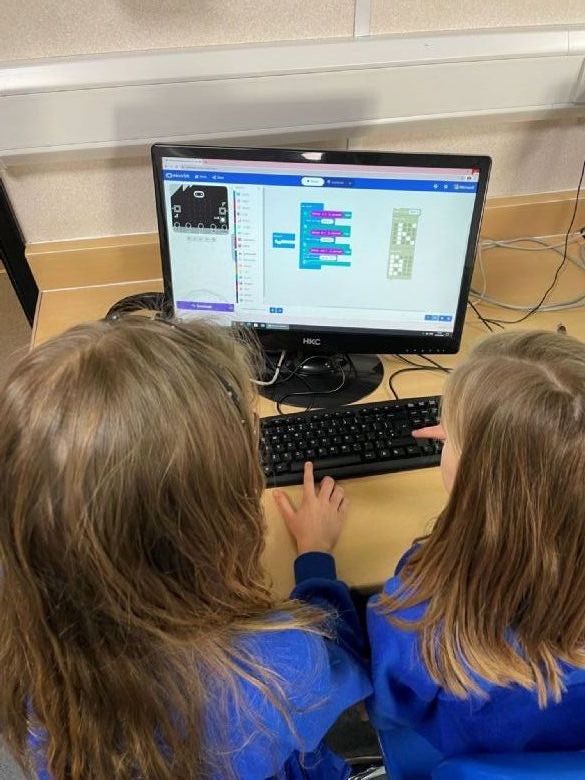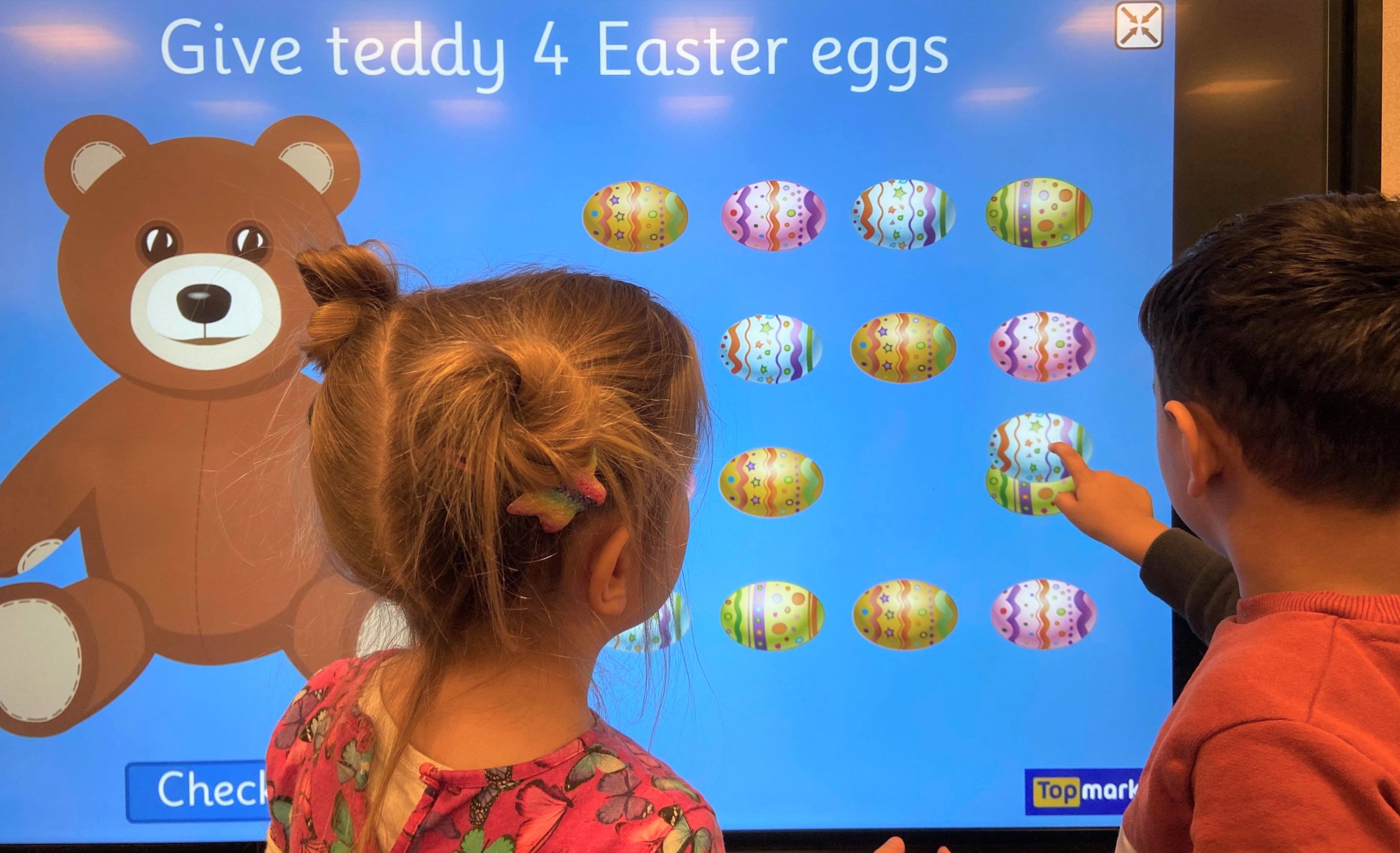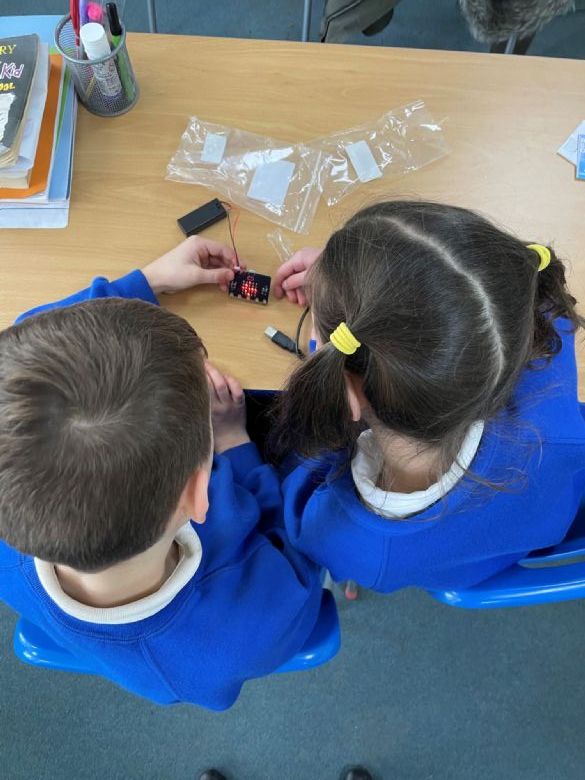 Information Technology (IT) is an integral part of modern life and therefore we must equip our children to use these tools effectively and safety. We believe that it is important for our children to have the confidence and ability to use these tools to prepare them for an ever-changing and rapidly developing world.
Through the teaching of computing and use of technology, our children will:
Develop their IT capability; they will become confident in using a range of technologies to communicate to others
Become responsible digital citizens
Develop an understanding of how computers work and how they are designed and programmed. Through this they will gain an understanding of computational systems of all kinds, whether or not they include computers.
Develop their ability to apply IT skills as a tool to support learning wherever possible in all other areas of the curriculum
Grow positive attitudes towards using IT including confidence and enjoyment.
There are 3 strands to our computing curriculum:
Information Technology Strand which teaches the children how to use IT to acquire, organise, store, manipulate, interpret, communicate and present information.
Digital Literacy Strand which teaches pupils how to become digitally literate and how to stay safe online.
Computer Science Strand which teaches pupils the science behind computing. The principles of information and computation, how digital systems work and how to put this knowledge to use through programming.
Each strand is covered every term to ensure knowledge and skills are built upon throughout the year. We have clear expectations of what every child will be taught each year. This document details what is taught and when across the school.
Whole School Computing Curriculum
Our online safety curriculum
Teaching our children to become responsible digital citizens is an important part of our IT curriculum.
Our work on online safety is not only covered in our computing lessons but also throughout PSHE , assembly themes and regular class discussions.
We have used the Education for a Connected World – 2020 edition document to develop our curriculum. This framework describes the knowledge, understanding and skills that children and young people should have the opportunity to develop at different ages and stages. It highlights what a child should know in terms of current online technology, its influence on behaviour and development, how to get support, and what skills they need to be able to navigate it safely.
E-Safety rules for pupils
As part of becoming become responsible digital citizens, our children will learn how to stay safe online. They are introduced to our e-safety rules and expected to follow them when using the Internet at school.
EYFS and Key Stage 1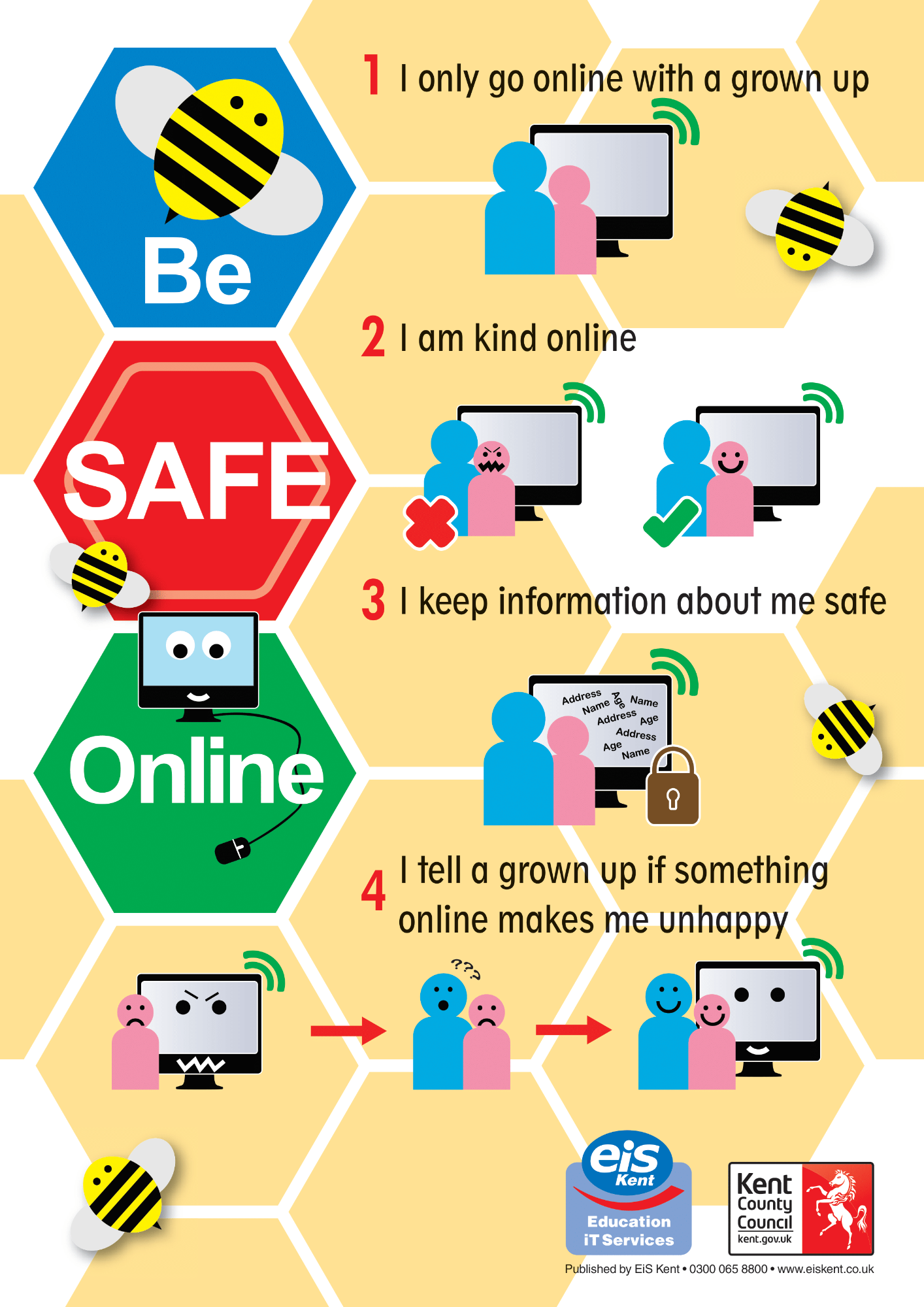 Key Stage 2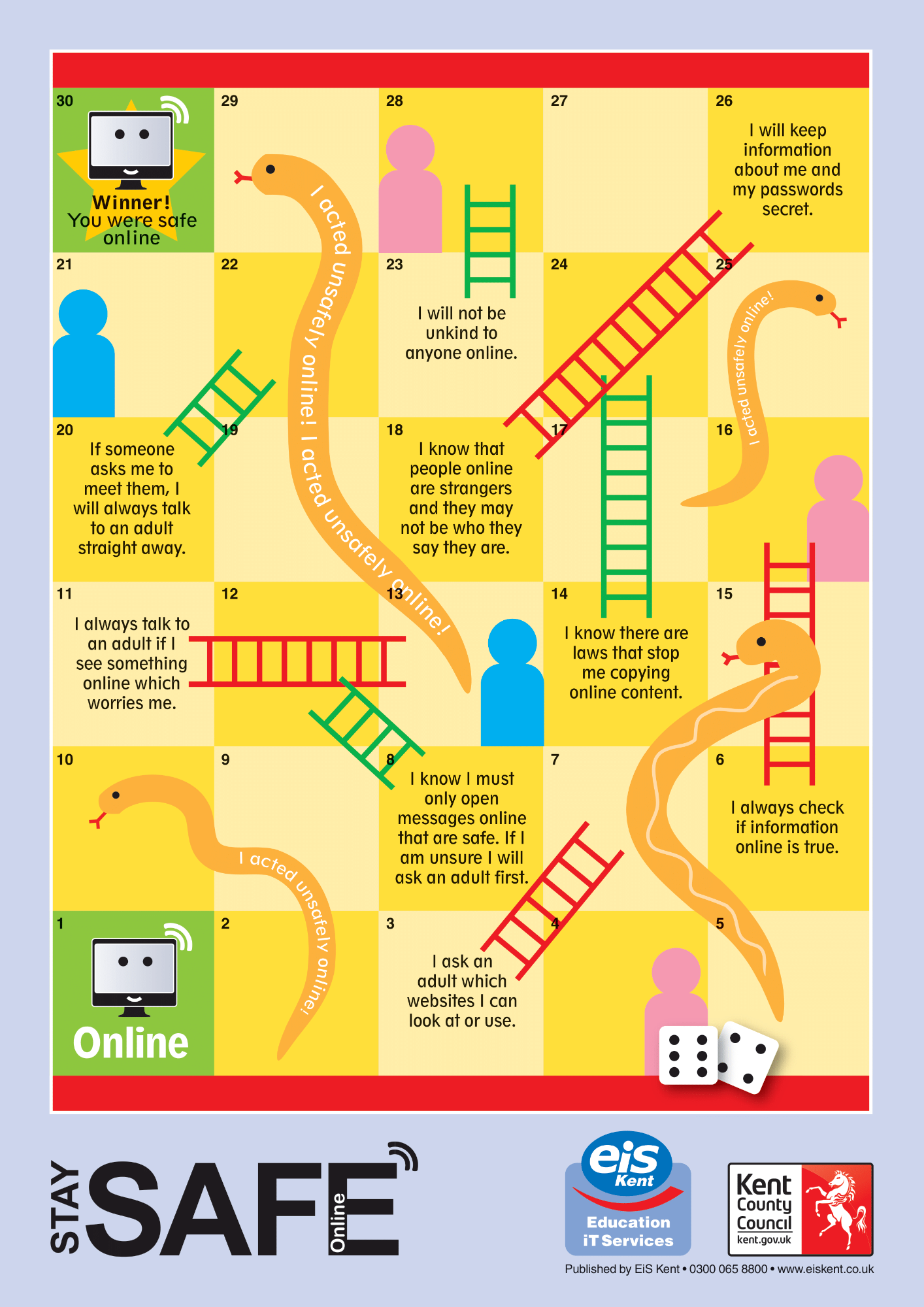 Posters from https://www.kelsi.org.uk/child-protection-and-safeguarding/e-safety