Perfectly Purring Cupcakes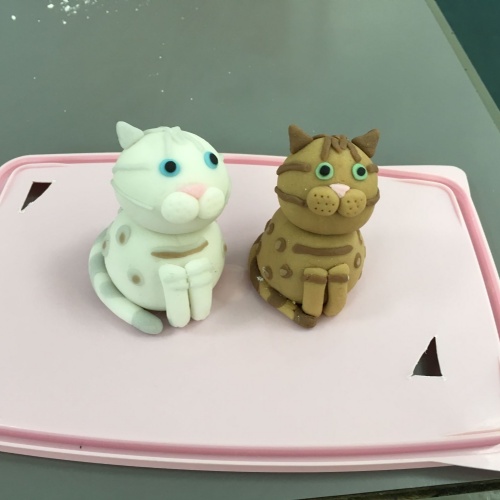 Reporting Live from the Cupcake Course.
It was the 18/6/18 and a sweet scent , came wafting down from the classroom of 3F. Reporters Alani Patel and Moumita Dhar with their noses up high, they investigated. Entering the classroom ,the children were busy with tools both blunt and sharp and white ,grey and beige icing. At first, it was uncertain but then it was clear, they were creating icing kittens. When we questioned Ashley [a small young girl] why she chose this activity , she simply replied ," At home I decorate my birthday cakes and it nice to bake cool cupcakes at home" Also eager to get her statement, Lily Richards said,"I love to decorate cakes and my mum is a decorator and bakes cool cakes".
At the end the of the bake all was well and purrrfect
That's all from SL News today
Moumita Dhar & Alani Patel