Deadline extended for ordering Christmas trees and wreaths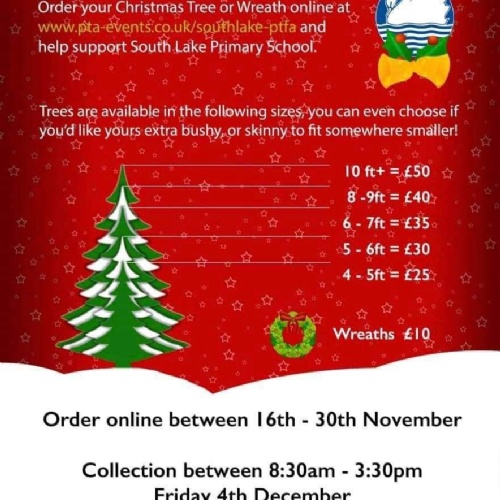 The deadline for purchasing your Christmas Tree through the PTFA has been extended to 3pm on Wednesday 2nd December.
A reminder that collection will be from 8.30am Friday morning from school, we will confirm details with you on Thursday.
Please support your school and a local company by buying your Christmas tree through us.
Thank you, PTFA