We are collecting Aldi's kit for schools vouchers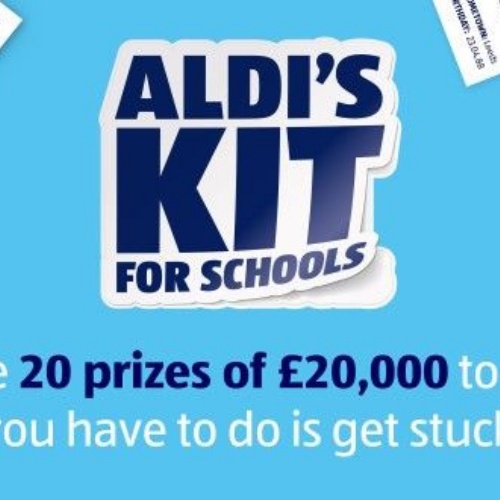 PTFA - Aldi's Kit for Schools
We are collecting Team GB stickers with Aldi's kit for schools. Help us collect 300 stickers to complete our poster and the school will receive an exclusive sports kit plus a chance to win £20,000!
You get one sticker for every £30 you spend at Aldi. You may need to ask for them.
Please bring your stickers in to the school office or hand them in at the PTFA shed.
Thank you, PTFA.